Davis Ndungu
Untitled (On the Phone), 2018
–
Recycled Rubber Flip-Flops
40 x 15 x 10 cm*
Edition of 5**
︎ View Editions

R4,500.00



* / ** Each edition has been hand-made and is unique.
Edition Ref. Code: BP–08



'Untitled (On the Phone)' is a limited edition sculpture by Davis Ndungu. Created from discarded flip-flops, Ndungu effectively recycles and repurposes the rubber waste material by collecting, glueing and hand-carving individualized figures, resulting in vibrant, unique artworks.


︎ CLICK TO VIEW ARTIST BIO
Davis Ndungu was born in 1976 in Nyeri, Kenya. Self-taught, Ndungu's artistic practice of transforming plastic waste materials into figurative works goes hand-in-hand with the business, Recycled Flip-Flops Sculptures, he founded to sell them. A consummate environmentalist, Ngundu's work harnesses the discarded objects and repurposes them to realize his motto ''Using Art to Save the Planet.' Sculptures like Mr. Reliquary V and Untitled (On the Phone) exist in a space between referencing past idioms and realising a futurity for the environmentally hazardous objects that compose them. Davis Ngundu's work was exhibited with Bad Paper at the 2018 Cape Town Art Fair. Ndungu currently lives and works in Cape Town, South Africa.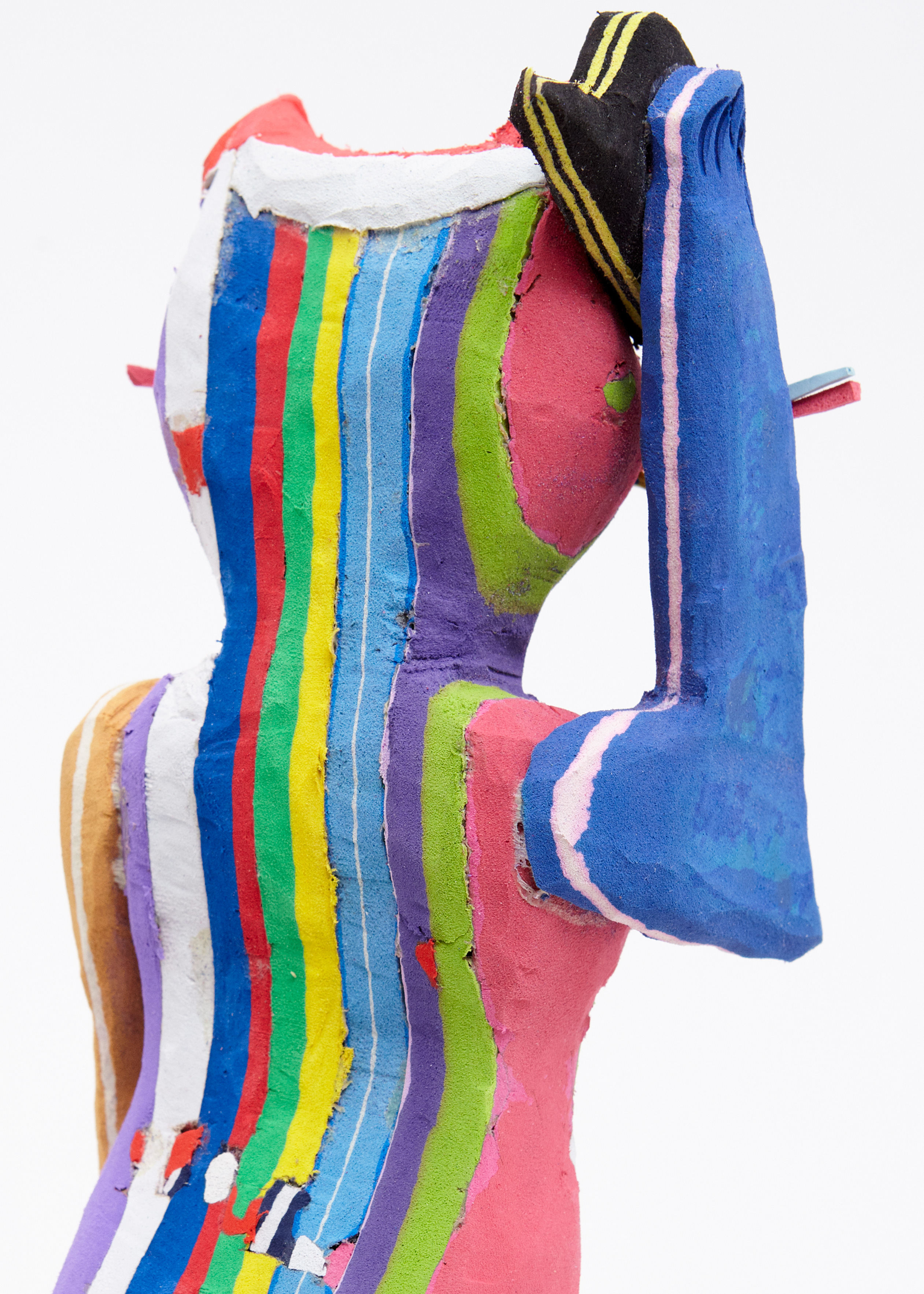 EDITION OVERVIEW
–
1/5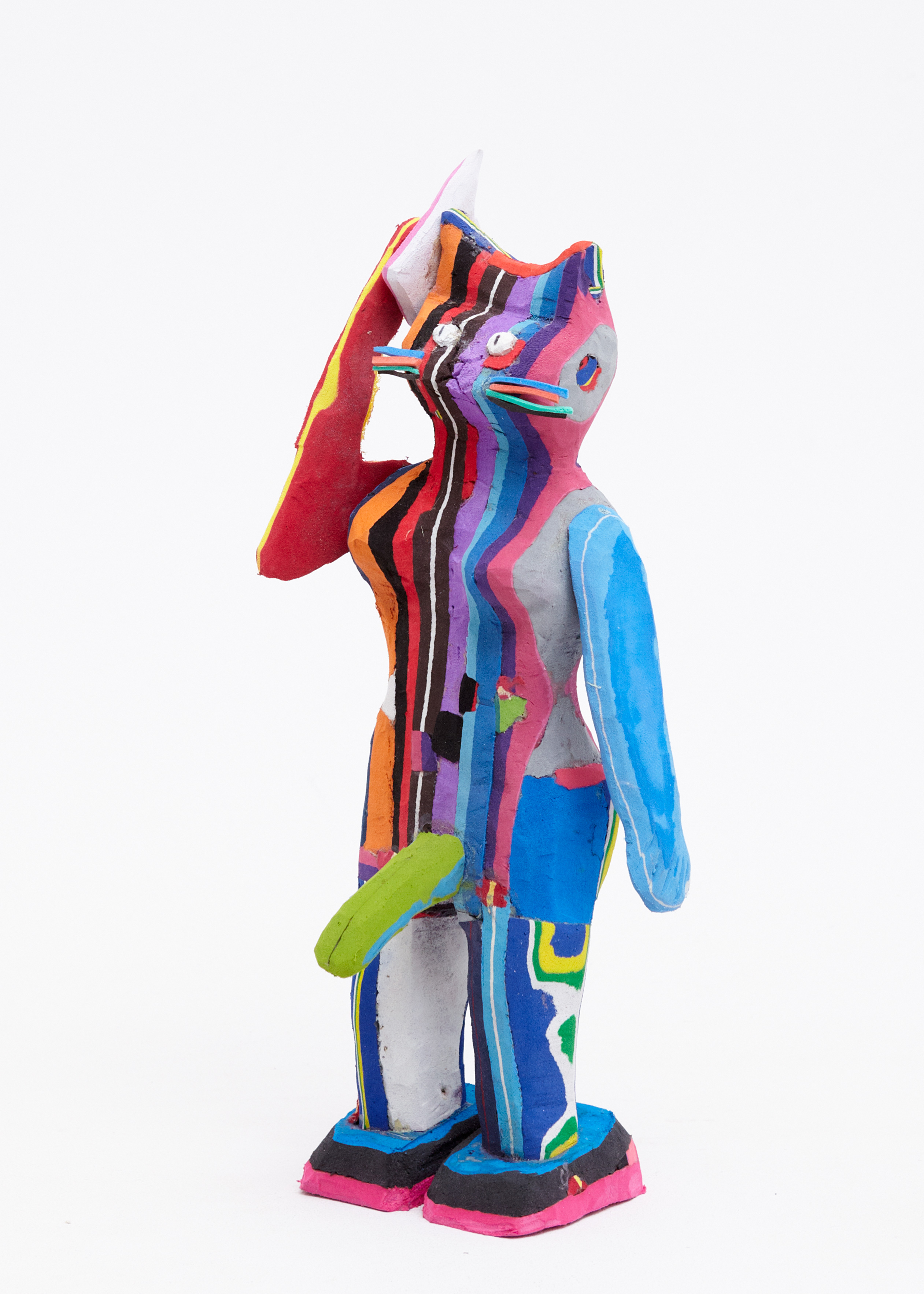 2/5
3/5
4/5
5/5